Welcome To UNSW Karate
The UNSW Budokan Karate Club is one of the oldest and most successful university karate clubs in Australia. We offer karate training to both UNSW students and the general public. Everyone is welcome, so come experience it for yourself with a free trial-lesson!
Training Sessions
We train two times a week, Tuesdays and Thursdays with a break at the end of the year for approximately 1.5 months. Everyone is welcome to join us at any time throughout the year, all you need to do is turn up to a class and let us know. We offer a free trial-lesson with no strings attached to help you decide if karate is for you.
Tuesday, 7pm - 9pm
Courtside Studio,
UNSW Fitness & Aquatic Centre
Thursday, 7pm - 9pm
Judo Room,
UNSW Fitness & Aquatic Centre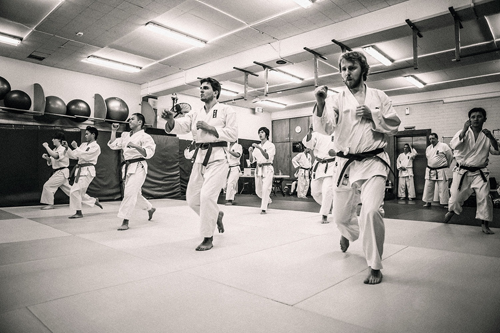 Get In Touch
Want to know more? You can contact us on Facebook to get your questions answered as well as to keep up to date with club related news. Alternatively, you may send us an e-mail at unswkarate@unsw.edu.au and we'll get back to you as soon as we can.